Tallgrass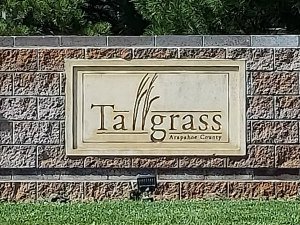 You will find the neighborhood of Tallgrass located between Hampden & Quincy and Liverpool & Picadilly in Aurora 80013. You will find homes built by Ryland, Capital Pacific, Richmond, DR Horton and Meritage. Homes in Tallgrass were built from 2004 to 2020.
There are ranch homes and two-stories all with basements, some are finished. There are two and three-car garages. Homes have 3-6 bedrooms, 2-6 bathrooms and from 1,670 square feet to 5,392 square feet including finished basements.
School-age children will attend Cherry Creek Schools - Dakota Valley Elementary, Sky Vista Middle School and Eaglecrest High School.
Residents love this location, as Aurora Reservoir and Cherry Creek State Park are nearby, with lots of outdoor and water entertainment. Southlands Shopping Center is within ten minutes to provide an array of shopping choices, dining options and there is a theater. There is also a Farmers Market in the plaza on Saturday morning in the summer, and free outdoor concerts on Thursday evenings.
Sales for all of 2022 -
7 properties sold ranging from $575,000 to $800,000 (previous year was 22 homes)
Day on Market - 6 days (previous year was 5 days)
Sellers saw 102.61% to list price (previous year was 105.9%)
Homes sold were built from 1997 to 2019
I believe sales were slower in 2022, due to the lack of inventory and the absolute frenzied market. Can't sell a home, when there are few to sell! The very reason Sellers saw a high percentage to list price!
Below please find the current active listings for your convenience -