Sundance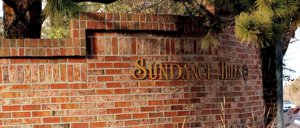 This neighborhood has a few areas within Sundance, called Sundance Hills, Sundance Estates and Sundance Landing in Greenwood Village 80111. You will find this neighborhood between Berry and Orchard and between Havana and Dayton. There are two-story homes, ranch homes and tri-levels on average-sized lots between 1/4 acre and a 1/2 acre. This homes were built from 1972 to 1995 with 3-6 bedrooms, 3-5 bathrooms and 2-3 car garages with square footage ranging from 2,007 to 5,892 square feet.
School-aged children will attend Cherry Creek Schools - High Plains Elementary, Campus Middle School and Cherry Creek High School.
Below you will find the current active listings for your convenience -
No current listings, please check back later.