Southshore - Aurora, CO 80016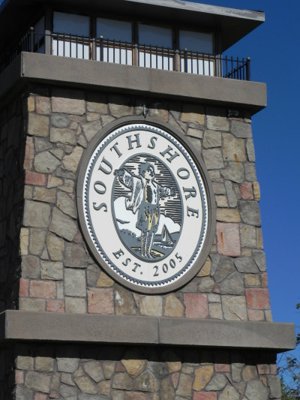 The Neighborhood of Southshore in Aurora, CO was the location of the 2007 Parade of Homes featuring a street of custom homes with stellar views of Aurora Reservoir. Today you will find a few custom homes, Pulte Homes, Village (now William Lyon Homes), Richmond, Century Communities and Capital Pacific Homes. Today many of the homes have splendid views of the Aurora Reservoir.
You will find ranch and two-story homes with 1,328 square feet to 7,132 above ground square feet with some having finished basements. The homes were built from 2006 to some new builds (2022). There are more than 1,022 homes built, and when finished there are to be 2,700 completed homes.
There is a wonderful clubhouse with a community pool, theater room, and exercise room. Here are the FAQs for the HOA for Southshore. You can also go to Aurora Reservoir, and enjoy the 8 miles of trails for biking and hiking, swimming, kayaking and fishing.
Residents love living so close to Aurora Reservoir, as it offers a multitude of outdoor activities. Besides the trails, you can canoe, kayak, fish, swim and enjoy picnics with the family. There are a few entries into the park from Southshore and Beacon Point.
This neighborhood feeds into the Cherry Creek School District, and the school age children will attend Pine Ridge Elementary, Fox Ridge Middle School and Cherokee Trail High School.
Just a hop, skip and a jump to Southlands Shopping Center where you will find a Farmer's Market and concerts in the summer months, a movie theater, many choices for dining and a large array of retail shops.
Wondering how homes are selling in Southshore? Here are the stats for October 2022 -
10 properties sold priced from $645,000 to $1,081,500

Average days on market were 32 days (last month was 38 days)
Average sales price was $765,000

Seller saw 98.99% list price to sold price (last month was 98.05%)
Here are the stats for all of 2021 -
70 properties sold ranging from $426,861 to $960,000 (compared to 66 from previous year)
Average days on market were 14 days (40 days on market from previous year)
Average sales price was $702,500 (compared to $550,000 from previous year)
Sellers saw102.13% (compared to 98.64% from previous year)
My listing in Southshore - 6679 S. Robertsdale Way, Aurora, CO 80016 MLS#3086320, is now SOLD. Showed like a model home, main floor master bedroom with many custom upgrades! Over 6,000 finished square feet, and a full three floors finished!

Here is a video I did to show you want you will find within Southshore, and the amenities you would enjoy as a resident of Southshore -
Below you will find the current active listings in Southshore -
Save
Save
Save
Save
Save
Save
Save
Save