Chenango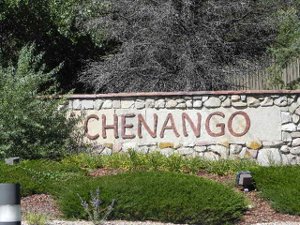 You will find the neighborhood of Chenango South of Arapahoe Road and East of Parker Road. There are 234 homes located in Chenango and buyers love this area due to the acreage they will find. Lots range from 1.7 acres to almost 3 acres for each lot!
You will find ranch homes, two stories and multi-level homes ranging in square footage from 3,313 square feet to 7,488 square feet and including basements, there was one home with 12,085 total finished square feet. Here is a few more facts about the homes you will find in Chenango -
Homes in Chenango were built from 1980 to 1996
You will find many homes with walk-out basements, and many have stellar mountain views. You will find homes with 3 car garages up to 8 car garages. There is an HOA. You will find rolling hills and great landscaping throughout the community.
Living in Chenango. you are within a close proximity to Southlands Shopping Mall, Aurora Shopping Mall and not too far to Park Meadows. Easy access to E-470 and 225, as well as light rail to downtown locations. Getting from Chenango to downtown is only a half hour drive. There are two hospitals close by - Aurora South and Parker Adventist (which is a Children's Hospital too).
This is a popular neighborhood as school-age children feed into the Cherry Creek School District. The kids will attend Creekside Elementary, Liberty Middle School and Grandview High School.
Enjoy the Chenango horse arena that is only available to residents. There is also a bridal path for residents.
Below you will find all current active listings available in Chenango for your convenience -