Buyer Information
Buying a home will most likely be the largest purchase you will ever make. It is important to use a strong Buyer's Agent to assist you in this purchase. There is more that goes into this purchase beyond finding the right home. My buyers usually give me a list of a few "must haves", and will work towards those items. (However, we are still experiencing limited inventory, buyers may need to have some flexibility with these items) Before you start viewing homes in person, you will need to have a lender lender in hand. The pre-approval letter will be required to accompany your offer, or your offer may not be considered. (if an offer will be cash, proof of funds will be needed)
A financed transaction will take around 30 days, and a cash offer can close in 7-10 days.
After an offer is written, the inspection will be performed within a week. The appraisal is completed within a week or so after the inspection. If the property is in a covenant community, there will be HOA documents sent out, and that will give you LOTS of reading. This is important! Here in Colorado, the buyers and sellers may sit at the closing table together, and after the hour, keys are exchanged and the buyer is the new owner. (if the seller doesn't have a post-closing agreement)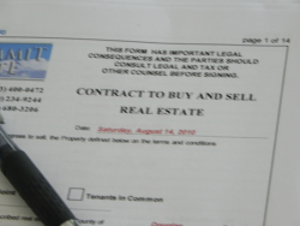 Here are a few duties I provide to my buyers -
Locate as many items on your Wish List as possible
Listen to the needs of my buyer. Whether a buyer is 20 or 80, I gear the process towards my buyer.
Set a buyer up on an MLS drip with active listings
Stay within your Budget
Advising when there are multiple offers, and offering suggestions on how to secure a home
Give you advice as to resale value once you find the home
Prepare comparables to assure that the home will appraise
Advise buyers of terms and price according to the market trends
Write an offer that benefits my Buyer on electronic contracts
Negotiate strongly on my buyers' behalf
Have several excellent home inspectors
Guide buyers through the home inspection
Keep lender full informed of the transaction and documents needed
Keep buyer full informed
Prepare buyer for closing
Stay in touch after closing
Buyer's Homeowner Maintenance guide (more for first-time buyers)
I love working with buyers and attaining their goal of finding the right home (not just any home) and staying in touch to watch the new memories made in their new home!
In the early part of the year, you will see an uptick of new listings, and buyers start doing their home searches. Even this year, when interest rates are higher than they have been, buyers are still buying! The inventory is very low so far this year, and we are seeing multiple offers already. Be prepared, know your budget!