We just closed on our first home and wondering how much we should put aside each year for home maintenance or upgrades each year?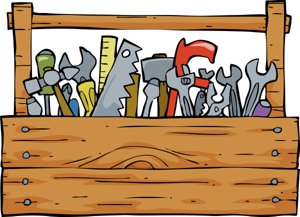 So glad you are thinking ahead, as you do need to keep up home maintenance to keep your home in good condition. This can depend heavily on the age of your home!
~ Have furnace and A/C cleaned and serviced
~ Blow out your sprinklers in the fall and possible replacement of sprinkler heads
~ Exterior paint and caulking - usually every 5 years
~ Change the batteries in the smoke alarms & CO detector, and change out smoke alarms every 10 years (there are smoke alarms now that last for 10 years without changing batteries)
~ Seal granite countertops every year
~ Carpet every 8-10 years (depending on how it is maintained)
~ Wood flooring can use screening and sealing every 5-8 years (depending on how it is maintained)
~ Interior paint (baseboards) every 5 years
These are just a few items to think about, but there are times the garage door spring breaks when it is the worst timing! Kitchen appliances will need to be replaced after a few years, and hopefully not all at the same time. Washer/Dryer also are appliances that don't last forever. On occasion faucets and toilets need to be repaired/replaced as they age. Keep an eye out for leaks, as it doesn't take long, and water can do a lot of damage! Windows are a huge expense, and will push up the budget A LOT! If you have to have trees cut down and removed, this can be pricey. Water heaters usually last 12-15 years.
A conservative amount per year would be $8,000, but nice to have a cushion for those years it seems like everything is falling apart, and you want to be prepared. If you are wanting to do upgrades, I would increase this amount to $12K per year or more. Everything is more expensive nowadays.
All remodels and upgrades do not equate to dollars on your bottom line. It is assumed homeowners will maintain their property, but most kitchen and bath remodels will reap about 60-70% when you sell the home. Be careful about how much is done on landscaping. This makes a home desirable, but little will result in your home value.
If you have questions when contemplating a remodel or upgrading, give me a call.