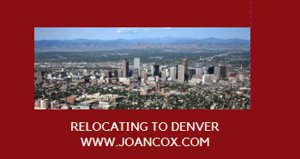 Have you thought about relocating to the Denver metro area? Be sure to get a REALTOR with experience in relocation! There is a difference when moving from house to house within the same area, and lots more goes into the conversation when moving from State to State!
I have worked with relocating buyers for 20+ years and know what questions to ask, and how to be the resource here in Denver when you go back home to finish the sale and/or pack!
Read my blogs I have written on relocation and here is a video I did for families.
Let my 25 years of experience guide you through a purchase and own a beautiful home in the Denver metro area!