The Holiday Food & Gift Festival is enjoying its 36th annual event in Denver, There will be hundreds of exhibitors to view their one-of-a-kind gifts and finish your Holiday shopping early! This is the largest festival of its kind within miles, and will be worth the visit!
Featuring art, crafts, jewelry, clothing, woodcraft, music, photography, toys, Christmas decor, and much more to complete your Christmas list!
There is a large gourmet food area where you can sample and purchase a wide range of food items including chocolates, pasta, soups, dips, meats, coffee, jams, shortbread, salsas, oils & vinegars, honey, sauces, and many more delights!
Santa Claus makes an early appearance at the festival and is available each day for kids of all ages. Easy to find, the jolly fellow is in the rear of the show.
WHERE: National Western Complex, Hall of Education & Expo Hall
4655 Humboldt St

Denver, CO 80216
ADMISSION: $14.00 Adults
$13.00 Senior
12 and under FREE
Admission is good for ALL THREE DAYS
$1.00 off coupons available here
WHEN: November 18th - 20th, 2022
Friday – 10am-6pm
Saturday – 10am-6pm
Sunday – 10am-5pm
Tickets will be available for purchase on-site, the day of the event.
Santa's Hours:
Friday: 11:00am – 5:00pm
Saturday 10:30am – 6:00pm
Sunday 10:00am – 5:00pm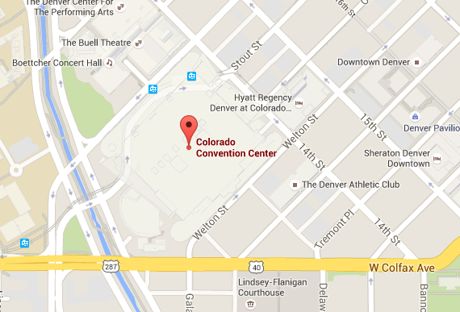 This post courtesy of Joan Cox, House to Home, Inc.