With home buyers searching the Internet for their home, these listings are plastered all over many websites. They are searching for certain specific criteria in their Dream Home in the neighborhoods of their choice.
If the listing has erroneous information in the listing, or criteria left off that could possibly sell the listing you just lost buyers. This week I found two condo listings with over 2 acres....thinking that was an oversight. Taking as many photos as possible to show off the new listing is critical. In Denver, we can have up to 40 photos, and why not take advantage of this! Some smaller properties may not have as many photos, so use the neighborhood or community amenities, like the pool and tennis courts. How many times do we see dark photos of rooms or photos of a dining room table? The table does not transfer, wouldn't the dining room be a better photo? There are many photo editing programs to adjust the exposure of these photos. Vacant homes are tough to photograph, but you can give the buyers an idea of how large the room is - without a photo of the corner! My favorites are the ones with NO PHOTO. The sellers are missing out on the best buyer by not having photos!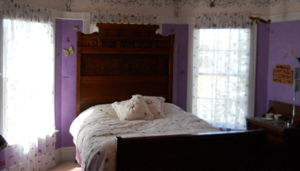 The remarks for this new listing must have a good description of the home, walking the buyer through it visually and misspellings need to be corrected! You only have one chance to grab that buyer so they want to view the home!
Sellers - review your own listing to be sure the pertinent information is in the listing, and the photos properly represent your home. If not, make a call!